Betty Crocker Holiday Sugar Cookie Mix (17.5 oz., 5 pk.)
by Betty Crocker
Betty Crocker Holiday Sugar Cookie Mix (17.5 oz., 5 pk.)
5 cookie mix packages inside, 17.5 oz. each
Homemade style cookies in 20 minutes
Sugar cookies allow you decorate and be creative
Betty Crocker Holiday Sugar Cookie Mix is the perfect gift for that special holiday baker in your life. Betty Crocker's Holiday Sugar Cookie Kit makes 15 dozen homemade cookies in only 20 minutes.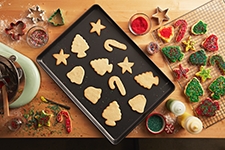 So Many Ways to Decorate
Is there anything better than a classic sugar cookie that's been made with love? Frost them, decorate them or enjoy them straight from the oven. All the recipes are time-honored, kitchen-tested and totally delicious. Included are Betty Crocker's award-winning recipes on the back of the box.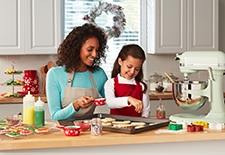 Fun Activity With the Family
There's no better time than the holidays to spend time with your loved ones and what better activity than baking? Warm smells fill the house and get everyone in the holiday spirit. Sugar cookies are the perfect activity because they allow kids to be creative in how they decorate the cookies, allowing them to make the cookies uniquely their own. Keep things simple by baking the cookies ahead of time and letting the kids frost and sprinkle them to their hearts' content.